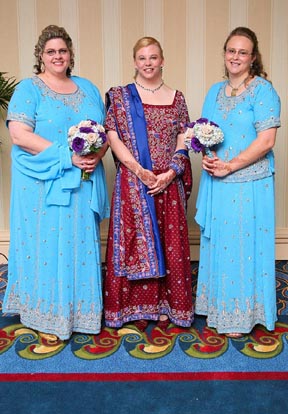 The beautiful bride and her two bridesmaids, Maria and Kristen.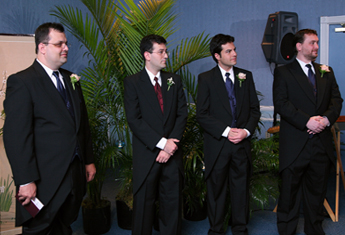 My best friend Mike, Myself, my brother Omar, and my other best friend Chris.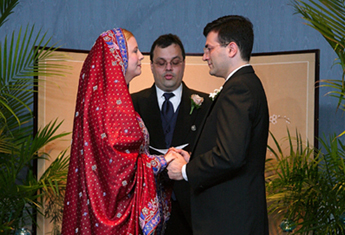 Mike Performed the ceremony flawlessly.
Seeing Tracy standing there, I got so choked up that I could scarcely recite my vows.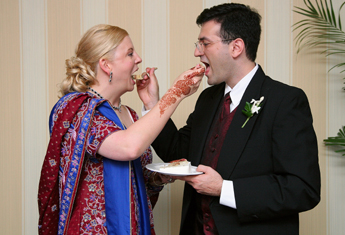 Our wedding was a mis-match of various cultures and traditions...
but we couldn't skip the cake-eating!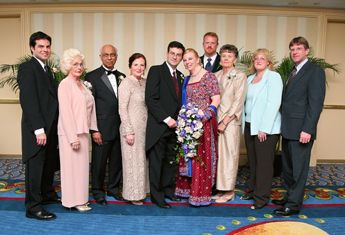 The entire family.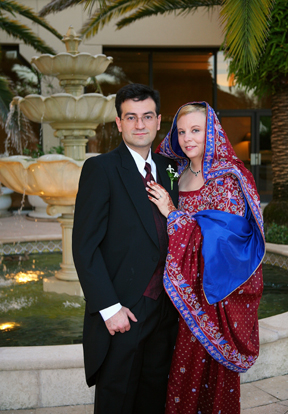 Here we are- Husband and Wife on the happiest day of my life.